Date and place: 10th November, Tuesday, Brick Lane, 6.30pm at LBI Digitas
Speakers: Bill Thompson, Dr Satinder Gill, Sha Xin-Wei and Professor Martin Smith
As machine learning is eating up human decision making Cybersalon takes a look at what the leading experts are forecasting for our AI infested futures. Are humans past our sell-by-date?
Chaired by Wendy Grossman, 'Net Wars' author and technology journalist will lead debate on how AI affects how we relate with each other and our environment – are robots all they're cracked up to be?
AI expert and psychologist Dr Satinder Gill (editor of our favourite journal "Artificial Intelligence in Society") will debate a challenge to the established understanding of today's AI Expert systems. Her new book on this emerging topic brings her understanding of human body, touch and rhythm to a new perspective on the risks and opportunities in AI expansion to our daily life.

Dr. Sha Xin-Wei – mathematician, computer scientist, and artist-researcher, educated at Harvard and technoculated at Stanford –will show post-AI gestural media and responsive environments from his Topological Media Lab and the Synthesis Centre.
Martin Smith – Professor of Robotics at Middlesex University and judge on much loved "Robot Wars" (BBC) and President of the UK Cybernetics Society – will bring us up to date on what's the latest in robotics.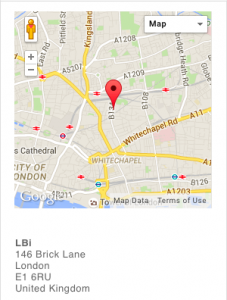 Pizza and beer by Hydro 66
Image credit: T2 Telehealth and Technology