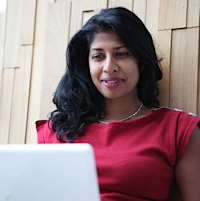 Niki has lived and worked in seven countries- across Europe, the US and Asia. She has worked in digital media for 15 years, first as an employee in creative organisations and then as a Marketing Strategy consultant for private and public sector clients.
Niki is a co-founder of the think-tank on Digital Futures, Cybersalon, and has an MBA from the Sloan School of Business at the Massachusetts Institute of Technology (MIT).
She is a Senior Consultant for Delta – Brand valuation and quantitative analysis for rebranding.
Her expertise is in branding and marketing, strategy audience development and digital media and innovation.
Consultancy clients have included Douwe Egberts, Fitness First, IBM, the London Organising Committee for the Olympic Games (LOCOG), Arts Council of England, Tate Gallery, Aga Khan Foundation, Godrej (India), iEnglish e-publishing, Royal London Society for Blind People, The International Confederation of Authors and Composers Societies (CISAC), Laboral Art Centre (Spain) and World Wildlife Fund.
Niki is a co-founder of Cybersalon, a think-tank on digital futures, which produces digital insights for business and government and puts on regular events that bring together techies, artists, entrepreneurs, government, activists and academics.
In India she set up the first online 3D social network for a large conglomerate, Godrej.
The UK Sunday Times recognised her a 'Technology Star' in 2000.
Niki has worked in the European Parliament and Commission in Brussels and set up the Rich Mix Cultural Centre, London in 2004.
Email: niki — at– sloan –dot– mit –dot– edu
http://uk.linkedin.com/in/nikigomez/
@nikigomez